22jan(jan 22)1:00 pm23(jan 23)3:30 pmIllinois Leadership Summit 2019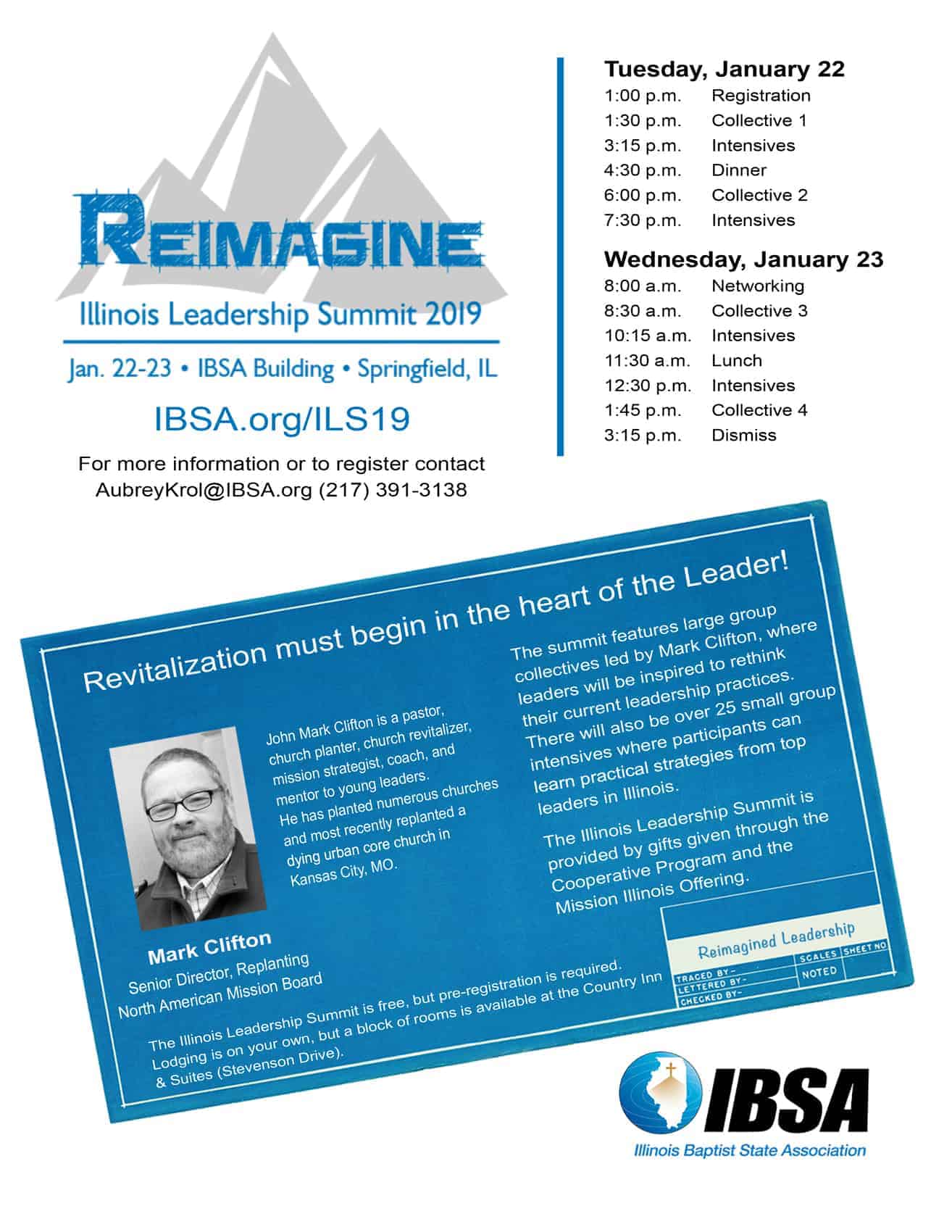 Event Details

The Illinois Leadership Summit is the premier mid-winter gathering for Illinois Baptist leaders from every region of our state. Leaders will learn with and from one another how to expand their leadership skills, and use them to help grow effective churches in our unique context. Bring a group of leaders from your church or area and plan to attend and share the wisdom and insights from this event. The featured speaker is Mark Clifton, a well-known pastor, church planter, church revitalizer, coach, and mentor.

The event is free to attend. It's provided by gifts given through the Cooperative Program and the Missions Illinois Offering.

A block of rooms has been reserved at Country Inn and Suites at 3092 Adlai Stevenson Drive in Springfield, IL . Call (217) 544-5151 and ask for the IBSA block to receive the rate of $89 plus tax.

This event filled to capacity quickly in 2016 and 2017, so register early and don't miss out!
Time

22 (Tuesday) 1:00 pm - 23 (Wednesday) 3:30 pm
Location

IBSA Building

3085 Stevenson Drive, Springfield, IL 62703