College towns and university settings are some of the most strategic locations in our state. There are nearly one million students on our campuses. Illinois has 15 public universities, 20 private colleges, 39 private universities, and 30 for-profit colleges.
Here, future leaders gather to prepare for their life's work. At this time in their lives, many are solidifying their worldview. They are studying important things and thinking deep thoughts. But they may not be thinking about God.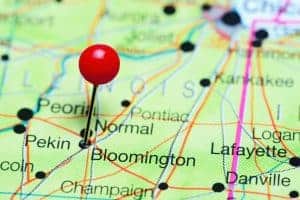 On some campuses, it is difficult for non-students to share their faith due to institutional policies. And because of the scholastic environment, there can be significant intellectual challenges to biblical teachings.
At the same, life off campus goes on pretty much as it does everywhere else. People get up in the morning and go to work. They rear families. They squeeze in some leisure time. And they root for the college team.
Life in college towns and the university districts revolves around the institution. And sometimes it's bit of a love-hate relationship. Nearby residents love the school—often they work there—but they don't always appreciate how it dominates the community. They like the students, until they get rowdy. And they cheer the team, until football weekend when it's impossible to find a parking spot on city streets.
Ministry here is a two-prong mission: Share Christ with the students, and share Christ with the people whose lives orbit the school.  
Who lives here:
925,000 people are enrolled in institutions of higher learning.
More than 30,000 are international students. College campuses are often more ethnically diverse than the cities or towns where they are located.
The number of "nones" continues to grow, especially among millennials who claim no religious affiliation.
Overall, in Chicagoland, 5% of the total population identifies as evangelical, while in Southern Illinois, the number is 15%.
 COMING: locations in College Towns where church plants are needed