Look at a map of Illinois and you see Chicago. And there's metro St. Louis. But the untold story in Illinois is that vast area between our major urban centers, where corn and soybeans grow. Where farmers and their families work hard to feed America. Where sometimes the only noise on the plains is the whirring of the wind turbine. Where fast food is pizza from the gas station. Where small town life continues much as it has for over a hundred years. Except for the pizza.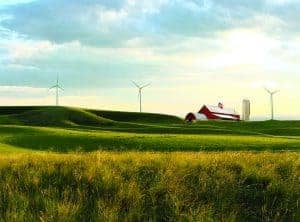 Our state is a big state. It's the fifth most populous state in the nation, with 13 million people. Outside the population hubs, 4 million of those people live in "non-urban contexts." And of those, 1.5 million live in rural environments.
The lives of many are connected to agriculture, family homesteads, and neighbors they've known for decades. And until the last couple of decades, they were probably connected to a small church. But that has changed.
In rural Illinois, as across America, families are losing their ties to faith. And in many of our communities, there are more bars than evangelical churches. Christ is needed here, and the church planters who will represent him.
As Warren Wiersbe, who pastored the Moody Church in Chicago, observed: "There are no 'big' preachers or 'small' churches. But there is a great and mighty God who is still searching for people to trust Him to do the impossible in places where the impossible is all that will be done."
Who lives here:
4 million people in Illinois live in "non-urban" contexts.
1.5 million live specifically in rural areas.
Most are Anglo, although there are a few pockets in rural Illinois which are home to immigrants.
Most people have a mainline Protestant background, although in many small towns, the old churches are rapidly declining.
20 Illinois counties have 1 or zero SBC churches.
COMING: locations in Small Towns and Rural Areas where church plants are needed