In today's webinar we talked about Developing Leaders During 2021's Challenges. The local church continues to encounter many challenges and opportunities, and, like the New Testament church, God wants you to continue developing leaders and bringing people to Christ in the midst of a rapidly changing world. We looked at some simple, Biblical ways that you can live out God's call to equip leaders effectively during these times.
Click here to view today's recording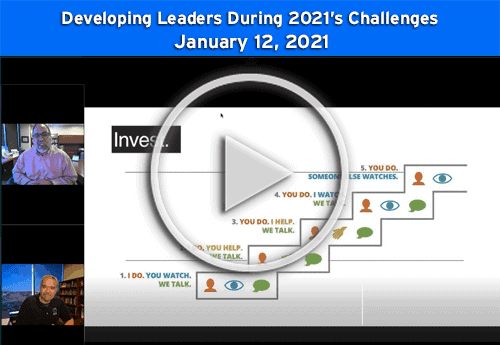 In addition to the webinar recording above, please see links to the resources that we talked about in the webinar below. If we can help you with any of these, please e-mail us anytime.
Don't forget that we're here to serve you as you and your church navigate the challenges and opportunities you face each day. You can e-mail any of us at FirstnameLastname@ibsa.org and we are ready to partner with you as you live out the Great Commission. You are not alone. We love you and we are thankful for your faithful Gospel work and witness!
In Christ,
Fran Trascritti and Scott Foshie
Leadership Development & Revitalization Team Leaders