We all want our churches to be safe and welcoming environments for children and vulnerable adults. IBSA continues to encourage churches in a variety of safeguards. Here are a few:
Study and establish effective policies for security and childcare, including check-in and check-out procedures.
Background check all workers, including fingerprinting check of the FBI database and examination of the Sex Offender Registry maintained by the Illinois State Police.
Train all leaders and workers in safety procedures and how to spot possible predators.
Develop strategy for ministry to help victims of all kinds of abuse.
Check your church's legal documents using the services of Alliance Defending Freedom, which offers a 20% discount for IBSA churches. Enter code IBSA20 to receive a 1-year membership for $200.
IBSA offers training sessions several times throughout the year. Training Nights are available at the request of local associations. For assistance, contact Mark Emerson or Jack Lucas.
Caring Well
New SBC guide released to help churches prevent abuse – Churches may access a new resource produced by a Southern Baptist partnership to provide guidance on preventing sexual abuse and providing care for survivors of such abuse. Read about it.

Resources available in the online IBSA Resource Center
SBC Credentials Committee Online Submission Portal to report concerns related to a church's handling of sexual abuse, racism, and various other pertinent issues (suspicions of recent or current sexual or other forms of abuse should be reported to law enforcement officials).
Contact Mark Emerson or (217) 391-3136 with questions.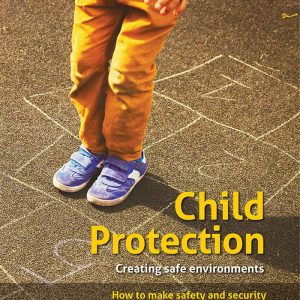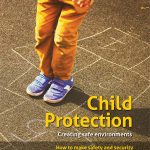 Child Protection: Creating Safe Environments – How to make safety and security policies for your church.
Mandated Reporting – This article is published by childwelfare.gov and shares the federal reporting requirements for pastors and church leaders. Click here to access this article.
Registered Sex Offenders in Ministries in Your Church – This article published by Church Mutual insurance company offers advice on a difficult subject in the church. Click here to access this article.
SBC Life Special Report: Protecting Our Children
Safeguarding Against Sexual Abuse Checklist
Sample Social Media Consent Form
Clergy as Mandatory Reporters of Sexual Abuse
News stories
Sex Offender Databases
Resources Available through Ministry Partners
MinistrySafe.com – This is an online tool for churches to use in training volunteers who work with children. IBSA uses Ministry Safe to train all summer camp staff and volunteers who participate in IBSA sponsored children's and student camps. Ministry Safe offers a selection of sample policies and procedures for local churches. Click here to learn more about Ministry Safe.
Brotherhood Mutual Resources – Many of our churches use Brotherhood Mutual for their liability insurance. Several resources are available on their website and also on the IBSA Online Resource Center. Click here to visit the Brotherhood Mutual resource page.
Examples of helpful resources through Brotherhood Mutual:
"Creating A Child Safety Program" (webinar)
"The Dangers of Delayed Reporting" (webinar)
"Safeguarding against Sexual Abuse" (checklist)
Alliance Defending Freedom – Through a subscription to ADF, churches can have their documents checked by lawyers to see that their bylaws, policies, and other documents adequately provide legal protection for their church. ADF can help churches respond to a legal challenge, serve as a trusted legal partner to advise church leadership, and help educate leaders to the changing laws impacting their church.
IBSA has a special partnership with ADF and will help provide half of the subscription cost for each IBSA church their first year of use. Enter code IBSA125 for an annual membership of $125. Learn more
Lifeway Christian Resources
Lifeway One Source – This service offers background checks beginning at $10 per check.
Lifeway Kids Ministry Resources – Lifeway offers resources that can help a church better protect children. We recommend the podcast "Keeping Kids Safe, Responding to an Allegation."
MinistryGrid.com – Ministry Grid is Lifeway's online training tool for church leaders. They have a free course entitled "Response Plan for Sexual Abuse Against a Minor at Church."
Resources available in the IBSA Lending Library
For help in accessing these resources please contact Tammy Butler or (217) 391-3124
Reducing the Risk (version 3) from Church Tax & Law. This is a tool for churches to help develop policies and procedures. The resource is video based and is designed to be used as a large group training tool.
The Book "On Guard" by Deepak Reju. Several copies are kept at IBSA. This is available to any church requesting the resource.