Future Church: Leading the Church through COVID and Beyond | Available online and at regional satellite locations
Since COVID has limited our ability to gather as a large group, IBSA has designed two ways for our leaders to participate in ILS 2021.
Join online for a fully virtual event or with other leaders in your area to watch the simulcast (socially-distant) at one of our local satellite locations!
Northside Baptist Church – Dixon
First Baptist Church – Bethalto
Metro East Baptist Association – Swansea
First Baptist Church – Morton
Union Baptist Association – Metropolis
First Baptist Church – Effingham
Brainard Ave Baptist Church – Countryside
Second Baptist Church – Marion
First Baptist Church – Fairfield
Emmanuel Baptist Church – Carlinville
Western Oaks Baptist Church – Springfield
Lincoln Ave Baptist Church – Jacksonville
Cornerstone Baptist Church – Savoy
Highland Ave Baptist Church – Robinson
First Baptist Church – Salem
First Baptist Church – Valier
First Baptist Church – Elkville
Now is the time to prepare for ministry after the pandemic. Hear from national leadership experts and Illinois pastors and practitioners about your church's next season.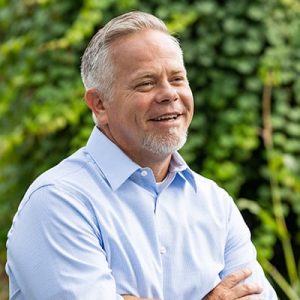 Guest Speaker, Leadership expert – Future Church Co. | Dave Rhodes is a pastor who has served in multiple organizations, coaching church leaders in making disciples. He was the US Lead for 3DM and currently serves at Grace Fellowship Church in Atlanta.

Tuesday, January 19
6:00 p.m. – Session 1 | Dave Rhodes – The One Way to Ensure the Future of Your Church
7:15 p.m. – Breakout 1
8:15 p.m. – Session 2 | Dave Rhodes – How to Pastor When it Feels Like You're Starting from Scratch
Wednesday, January 20
8:30 a.m. – Breakout 2
9:30 a.m. – Session 3 | Dave Rhodes – Five Moves You and Your Church Can Make to Start Creating the Future Today
10:45 a.m. – Breakout 3
11:45 a.m. – Breakout 4

Breakouts are designed around four different tracks, Shepherding, Discipleship, Mobilization, and Overseer. 
Shepherding: Soul Care in COVID and Beyond
Mark Minor | Leading a Church Into Authentic Relationships | This session will focus on practical ideas to help a church foster deep, abiding and life-changing Biblical relationships– relationships that will strengthen the evangelism and discipleship goals of any church.  Building authentic Biblical relationships can revitalize a church… bringing life and growth to congregations willing to engage at the 'authentic' level.
Chris Winkleman | Helping Hurting People Heal Together 
Jonathan Peters | Soul Shepherding for Self and the Saints
Ted Max | Limitation Leads to Innovation | What happens when you don't have what you "Think" you need? You can complain, you can quit, or you can innovate. Join us as we look at our limitations, and find our greatest strengths through them. What we believe is a weakness; God can use to our advantage.
Discipleship: Connecting Truth for a post-COVID World
Bryan Price | The Power of Deep Truth in a Fake News World |The purpose of this session is to call us back to the truth of God's word as our ultimate source of guidance and primary lens through which we evaluate and navigate the challenges prevalent in our contemporary culture.
Jeremy Byrd | The Power of Focus: Leading Deeper Through Aligned Teaching | Are the teaching ministries of your church filling a time slot or creating a culture? Join in a discussion on leveraging the teaching ministries of your church to accomplish more by saying less.
Heath Tibbetts | Reimagining the Role of Equipper to a Church Scattered | While gathered discipleship is easier, we've been reminded the church is bigger than the building. Let's look at how to effectively renew individual discipleship that regrows group discipleship within our churches. 
Bob Dickerson | "Pandemic-Proof" Discipleship | This session will focus on developing a one-on-one discipleship plan that will help believers understand the basics of establishing habits that will ensure growth in Christ for a lifetime. The goal of this teaching will be to show practical ways to make disciples who make disciples through multiplication.
Mobilization: Wide Open Missions in a Less Open World
Joe Buchanan & Cliff Easter |Cooperative Missions in a Competitive World | How do we get our people to be on mission when there are so many other things competing for their time and attention?  This was a problem in the pre-COVID world and it will likely be an even bigger issue in the post-COVID world.  In this session, we will look at some strategies to help our people engage in cooperative mission in a competitive world.
Carlton Binkley | Redeployment of the Church—Same Race but Different Course | In this breakout session we will focus on how to navigate church ministry during this tumultuous season. Pastor Carlton will be using precepts from the life of Gideon to help us create a plan of action for redeploying our churches in a post-pandemic world.
Dewayne & Judy Taylor | Missions Mobilization 360 | In these uncharted days that we are living and leading, we will look how we can learn from the immediate past, discover and embrace opportunities to do missions now and plan for the coming days so that we can be effective in our mission efforts.
Michael Nave | Wide Open Missions in a Less Open World | Historically, the Gospel has spread fastest in times of persecution and difficulty.  We are not to seek trials, but embrace the opportunities afforded by them!  Join us as we seize opportunities to unleash the world-changing "Gospel-virus"!
Overseer: Reimagining a Future Church
Denver Ayres | Planning for 2021…with or without COVID 
Paul Cooper | Redefining "Success" Post Pandemic: Exploring Different Metrics for "Successful" Church Ministry | The pandemic has changed everything, and we cannot assume success is going back to the past. There is a bright future for your church, but we will have to think differently about how to get there.
Doug Munton | Preparing your Heart Before You Lead God's People | This breakout will talk about the importance of deepening  your relationship with God in life and ministry and some ways to do that more intentionally and effectively.
Matt Woodford | Making Space for Hope | Discovering and leading a healthy church in post COVID-19.