Healthy churches require healthy leaders. In 2020 IBSA will seek to help church leaders take advantage of deeper leadership development. This process may begin through attending an IBSA leadership event. After the event there will be opportunities to participate in deeper training by participating in a cohort with other leaders, attending an online webinar or one IBSA's new online courses. Follow the links below or contact one of IBSA's Leadership Development Directors for more information on connecting with one of these new opportunities.
Upcoming Training Events
Regional Training Nights
Priority Conference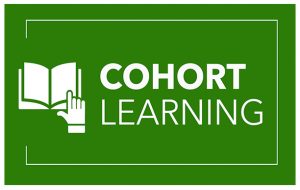 Join A Leadership Cohort
Leaders develop in community. IBSA hosted over 40 groups this past year. Most of the cohort groups are organized by our Zone Consultants. Connect with your Zone Consultant or email IBSATraining@IBSA.org to discover opportunities in your area. For those who are unable to join a local cohort, there are opportunities to join a virtual group online.
Participate in a Webinar
Webinars are short trainings (usually less than one hour) that are viewed on your computer, tablet or smart phone. A subject is presented which may include special guests. There is often a time for questions at the end of the presentation.
Current Webinars (Click): ReVision Revitalization | Pastor Plus | Leading to the Next Level
IBSA's New Online Courses
IBSA has added online courses to our training strategy this year. Our first course "Leading Through Change" is currently being led by Ben Jones. Courses are 8-12 weeks and require more time investment than other training opportunties. Contact IBSATraining@IBSA.org to discover other course titles that will be offered in 2020.