The Mission Assessment Profile (MAP) is a questionnaire that assists a church in the discovery of how they can make a deeper impact in their missions' strategy.  Once a church submits a questionnaire, the IBSA Mobilization Team partners with the church to MAP the next step in their journey to impact the community, the state of Illinois and the ends of the earth.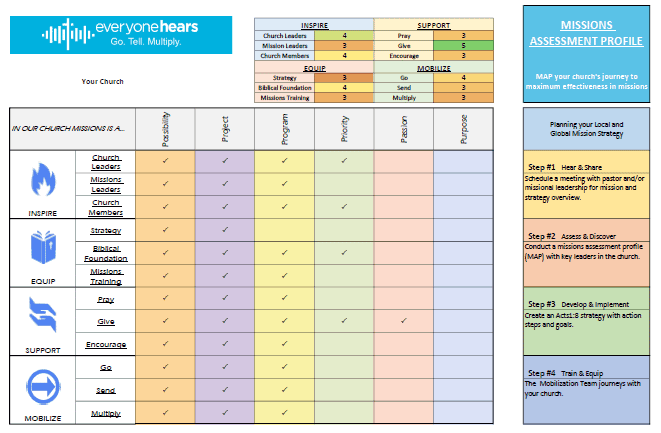 The Missions Assessment Profile examines 12 different areas which are key to a church maximizing their effectiveness on mission.  Together, the Mobilization Team and your church will develop and implement a plan.  Through training and equipping opportunities, churches members will discover how they can reach beyond their limits.  Churches enter a network of churches and pastors with a similar commitment of advancing their missional impact. This cultivates additional partnerships between churches and ministry partners, which amplifies the overall impact.
Will your church consider taking a Mission Assessment Profile today?
Go here to begin to discover your church's next step toward maximum missions effectiveness.