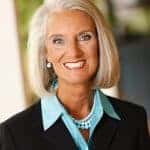 Called "the best preacher in the family" by her late father, Billy Graham, Anne Graham Lotz speaks around the globe with the wisdom and authority of years spent studying God's Word. The New York Times named Anne one of the five most influential evangelists of her generation. Her Just Give Me Jesus revivals have been held in more than 30 cities in 12 different countries, to hundreds of thousands of attendees. Anne is a best-selling and award-winning author of 19 books. Her latest releases are a book of her prayers, The Light of His Presence, and Jesus in Me. She is the President of AnGeL Ministries in Raleigh, North Carolina, and previously served as Chairman of the National Day of Prayer Task Force.  And her message is consistent – calling people into a personal relationship with God through His Word. *Due to the potential risk of exposures to Covid often associated with travel, Anne Graham Lotz will not be joining us in person at O'Fallon; however, she will still be one of our keynote speakers sharing what God has directed her to speak into us. Anne will also join us live via Zoom, alongside Richard Blackaby from Blackaby Ministries, on Saturday morning for a Q/A session.*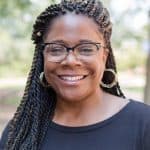 Missie Branch is the Asst. Dean of Students to Women and the Director of Graduate Life at Southeastern Baptist Theological Seminary (SEBTS) serving women in both the college and the seminary. She is the wife of Duce Branch, a CHH pioneer also known as The Ambassador who is a PhD student and Assistant Professor at SEBTS. Several years ago, Duce and Missie co-planted a church in Philadelphia, PA where she served as a pastor's wife, and a women's ministry leader. Missie is passionate about ministry to women and speaks at various conference and ministry events to train, encourage, equip, and refresh others. Missie has been a mentor to many ladies and is currently serving alongside her family at Imago Dei Church in Raleigh, NC.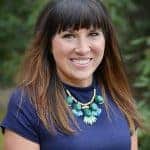 Betsy Bolick lives in the beautiful mountains of North Carolina and is thrilled to serve at Perkinsville Baptist Church as the Collegiate Minister. She received a degree in Religion with a specialization in Women's Ministry from Liberty University and a Master's in Church Leadership and Ethics from John Brown University. She is currently enrolled at Gordon Conwell Theological Seminary in the Master of Arts in Christian Counseling program. She is the Founder and Director of Small Enough Ministries. Betsy is passionate about reaching all women with the gospel of Jesus Christ. She desires to make disciples for the Kingdom of God and to fulfill the mission Christ has called her to fulfill for His glory.