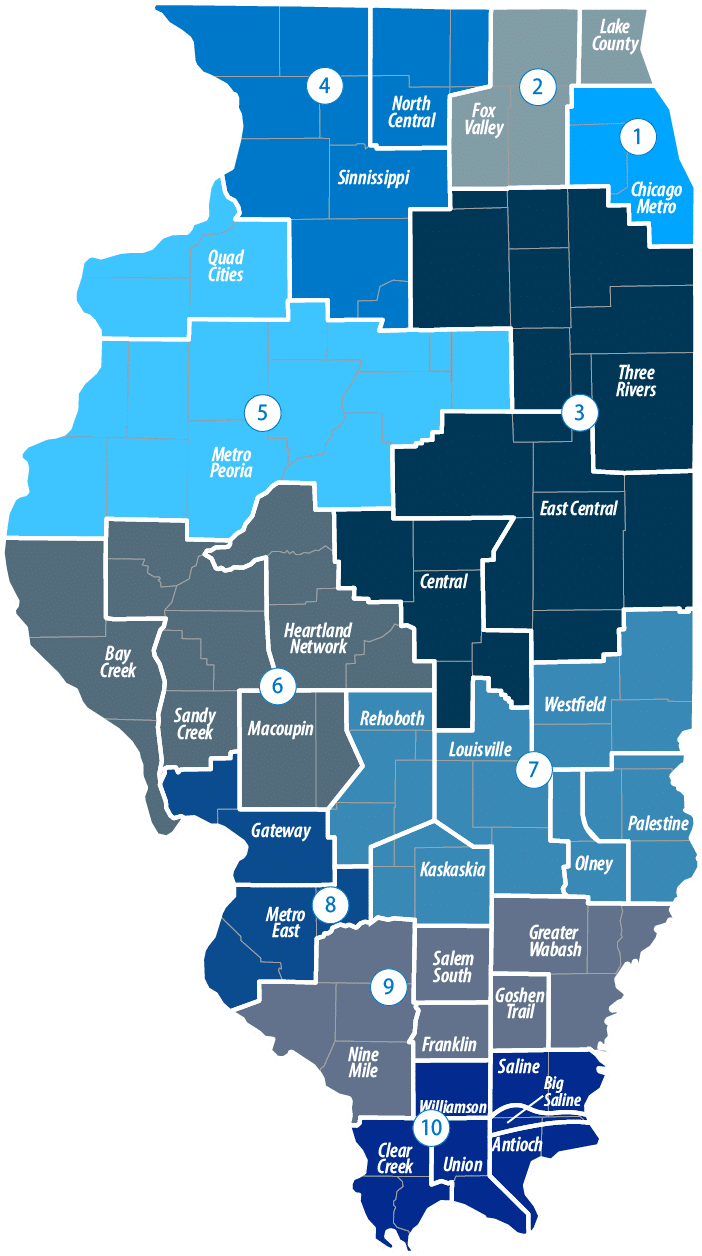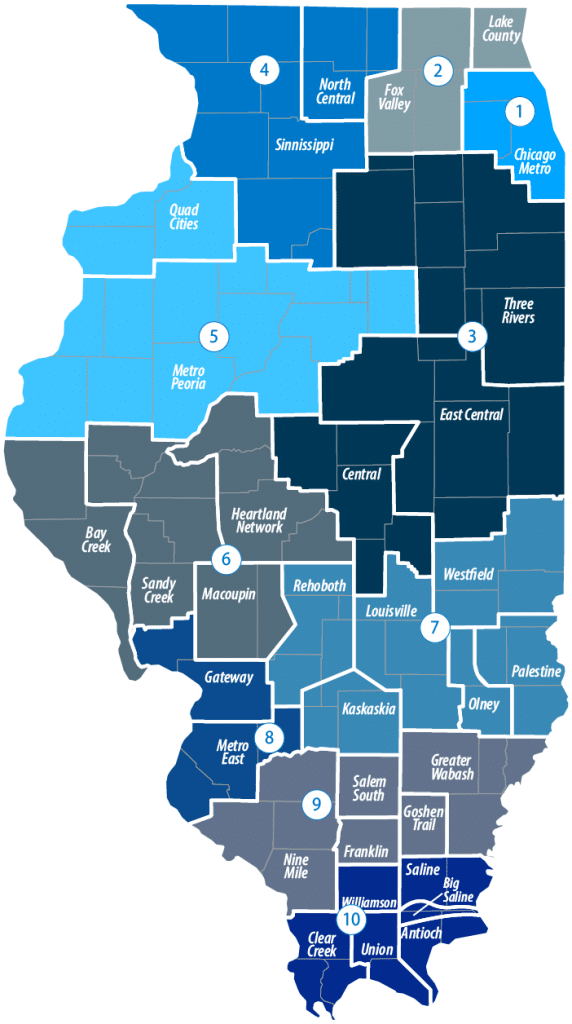 In partnership with your local association, Zone Consultants are here to:
Encourage you and pray with you and your church.
Provide information about resources, training, and support to you through IBSA, in partnership with your local association.
Help you and your church discover and accomplish your next step as you follow Jesus and share the Gospel.
Check what zone your church is located in on the map to find our consultant
Northern Illinois
Zone 1: Chicago Metro Associations
Zone 2: Fox Valley and Lake County Associations
Zone 3: Three Rivers, East Central, Central Associations
Zone 4: Sinnissippi and North Central Associations
Central Illinois
Zone 5: Quad Cities, Metro Peoria
Zone 6: Bay Creek, Sandy Creek, Macoupin, Heartland Associations
Southern Illinois
Zone 7: Rehoboth, Kaskaskia, Louisville, Westfield, Olney, Palestine Associations
Zone 8: Gateway and Metro East Associations
Zone 9: Nine Mile, Salem South, Franklin, Goshen Trail, Greater Wabash
Zone 10: Clear Creek, Williamson, Union, Saline, Big Saline, Antioch Associations
the impact of consultants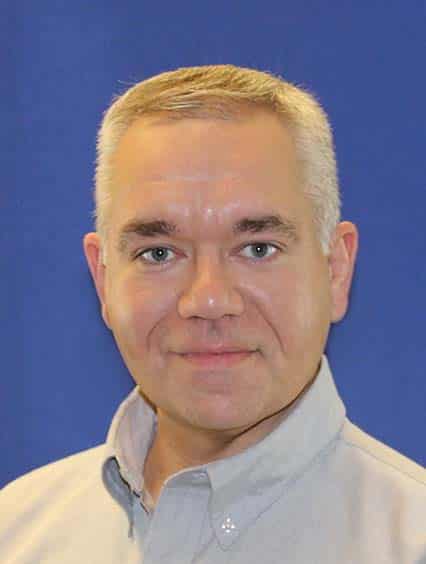 If you'd like to know more about how our zone consultants can help you and your church, please contact Scott Foshie. 
Additionally, if you are unsure of what zone your church is in or  if you don't see a consultant listed for your zone, please contact us and we'll answer any questions you may have.
Not finding what you're looking for or do you need to contact us?