With the growing role of technology in church services, leading worship ministry is more challenging than ever. IBSA offers training in a variety of worship-related areas, plus events for leaders.
Training Events for Worship & Technology Leaders
Essentials Conference (Worship Track) – (September 10-11 @ IBSA)
This conference is designed for the new worship leaders to interact with experienced specialists and practitioners who will give advice and instruction on how to lead with excellence.
Regional Worship Conference (Mt. Vernon, August 18 & Springfield, August 20)
The regional worship conference provides an opportunity for worship leaders to bring their entire team for an evening of training. Participants may choose from two breakout sessions led by experts and local practitioners.
Community & Cohort Opportunities
IBSA Worship Leaders Facebook Group:
IBSA Church Technology & Worship. https://www.facebook.com/groups/823247668190196/
Worship Leader Cohort Leading Self (Self-Awareness and identification of how you are wired to lead)
IBSA leadership cohorts gather leaders creating intentional learning communities. The cohort will promote shared learning, where members will learn from each other. Cohorts will serve as a mechanism to develop leaders for the purpose of strengthening personal influence and ultimately the local church. The webinar will be facilitated by John Hume and Carmen Halsey. Contact IBSATraining@IBSA.org for more information.
Upcoming Webinars
5 Steps to Improve your Sound System (Analog to Digital) with Little Budget
(March 23rd, 6:00 p.m.)
Churches often struggle to find budget to purchase equipment needed to improve their sound system, but it can be done. Join us with special guest Rich Barnett as he shares 5 simple steps to improve your sound system regardless of your budget. Rich will be available at the end of the webinar to answer any questions that you may have. Follow this link to register.
Online Course for Worship & Technology Leaders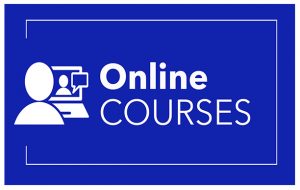 Check back soon for information or email IBSATraining@IBSA.org to share your interest concerning the Spring online course for Worship and Technology Leaders.