With the growing role of technology in church services, leading worship ministry is more challenging than ever. IBSA offers training in a variety of worship-related areas, plus events for leaders.
Training Events for Worship & Technology Leaders

Online Worship Conference (Post conference access is now available)
This fully online worship conference provides an opportunity for worship leaders, musicians, and worship technology volunteers to continue to learn, grow, and sharpen their skills. Participants can experience one main session and seven breakout sessions led by national and local practitioners. Follow this link to the Online Worship Conference.
Community & Cohort Opportunities
IBSA Worship Leaders Facebook Group:
IBSA Church Technology & Worship.
Worship Leader Cohorts
IBSA leadership cohorts gather leaders creating intentional learning communities. The cohort environment promotes shared learning, where members learn from each other.
We are currently registering for the "Leading when you're not in charge:worship leader cohort."
WHO? – Any volunteer, part-time, or full-time worship leader in a church. If you lead volunteers in a worship ministry, this is for you. This cohort is limited to 12 participants!
WHEN? – These six Wednesdays, 12:00-1:00pm. [Sept 16, Sept 30, Oct 14, Oct 28, Nov 11, Nov 25]
WHERE? – All meetings will take place online on ZOOM.
WHAT? – The cohort is centered around building leadership skills for those who are not the primary leader in a church. We will use the book, How to Lead When You're Not in Charge by Clay Scroggins. Each one-hour meeting will focus on three things:

Care: We connect with one another, celebrate together, so we can support in prayer.
Equip: We review assigned book content together, answering questions to go deeper.
Collaborate: You learn from one another about practical aspects of leading others in worship. What is your challenge? What is a solution? What goal will you set?

There is no cost to participate if you are an IBSA church leader. You will simply need to purchase a copy of the book, available here.
If this sounds like something you desire to join, and you can commit to participating in the six Zoom sessions on Wednesdays from 12:00-1:00pm, then register now right here.
Email IBSATraining@IBSA.org for more information.
Upcoming Webinars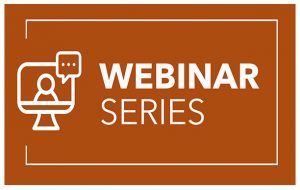 Check back soon for information or email IBSATraining@IBSA.org to share your interest concerning webinar topics for Worship and Technology Leaders.
Online Course for Worship & Technology Leaders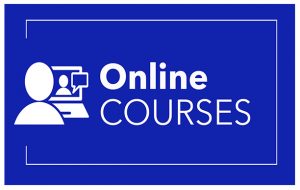 Check back soon for information or email IBSATraining@IBSA.org to share your interest concerning the Spring online course for Worship and Technology Leaders.